Freddie
18×18 inch acrylic on canvas
The Initial Ideas
This is the very handsome Freddie, a beautiful British Blue cat. This commission was a challenge as Fred is grey and I wanted to bring out some of the subtle colours in his coat and capture those amazing eyes.
There were some lovely photos of Fred which really showed off his personality.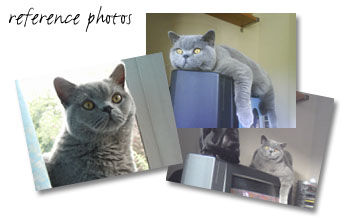 But after several sketches his owner decided on a head and shoulder portrait against a plain blue green background that would let his coat and eyes shine through.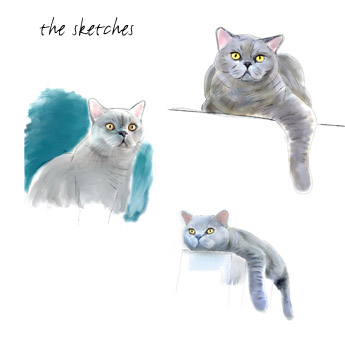 The Painting Process
The first step was to tint the canvas grey with a wash of acrylic and then to layout the painting using a grid to get the position of his features right.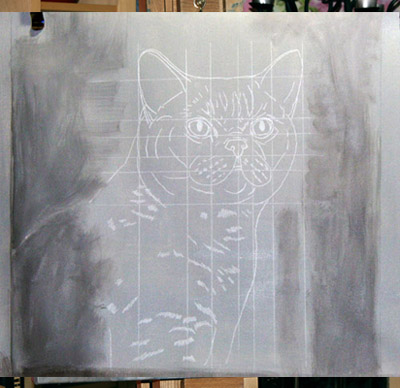 Then I added some of the darks.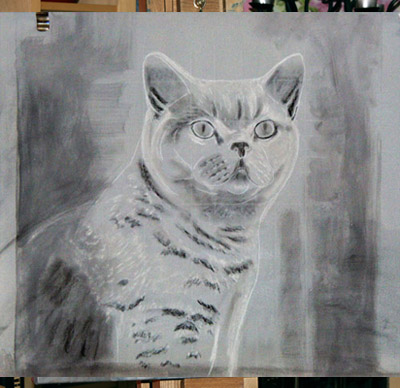 Now I am starting the first wash of paint on the background. It will take several layers to build up the colour.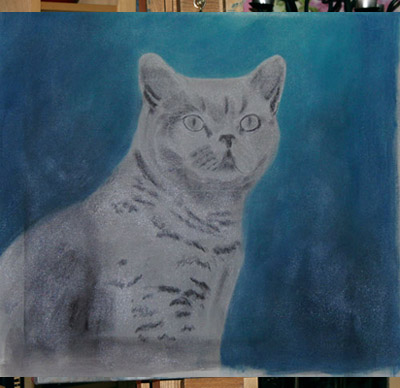 Starting on Freddie's face and those wonderful yellow gold eyes.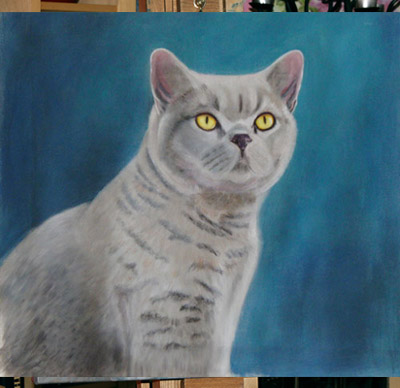 Here he is nearly finished. His face is complete and his body is nearly there. Now I just need to add his whiskers and varnish him.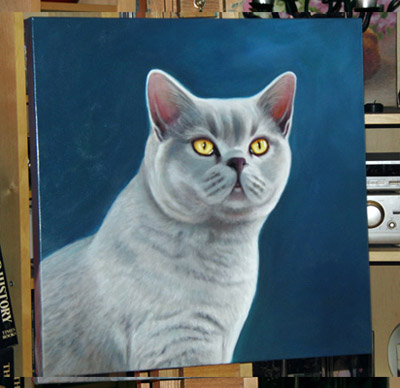 The Finished Painting
Here is the finished painting.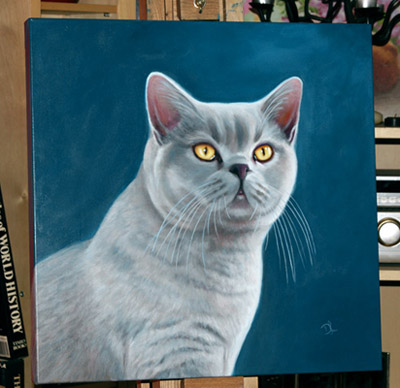 Freddie
18×18 inch acrylic on canvas
A close up detail…