A Painting In Progress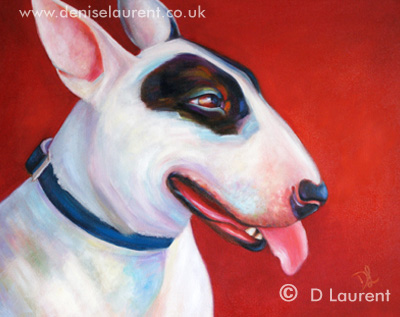 Lola
20×16 inch oil on stretched canvas
This is the lovely Lola, an English Bull Terrier. She is such a pretty dog and I loved painting her! There is something very appealing about English Bull Terriers! ♥
I donated the painting of Lola to Battersea Cats and Dogs Home to raise money for the work they do helping cats and dogs find new loving homes.
Here's how it was painted….
Stage 1
First sketch on the canvas. The sketch was done with a charcoal pencil on a 20×16 inch canvas. I want to get a tight, head and shoulders portrait of Lola. Then I added some acrylic painted lines over the charcoal sketch and filling in some of the darks and lights.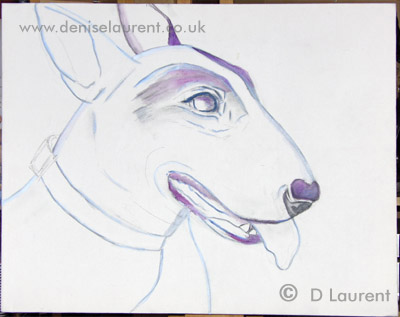 Stage 2
Here is the under painting. I'm using transparent red iron oxide for the under painting. It's a lovely rich warm colour. I want the background to be red so this will add warmth under both Lola and the background.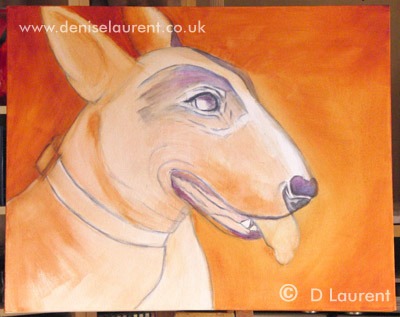 Stage 3
Now I switch to using oils and start with the background. The reds are darker around the back of her head and ears.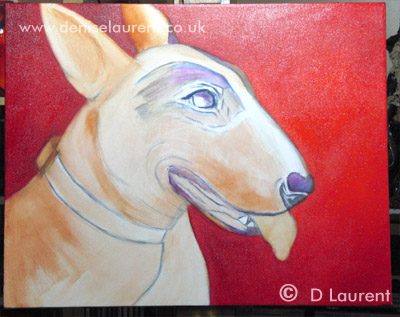 Adding colour to her ears, mouth and tongue and a first layer for her eyes. There will be several layers for her eyes and each one will need to dry before I add the next to keep the colours clean and sharp.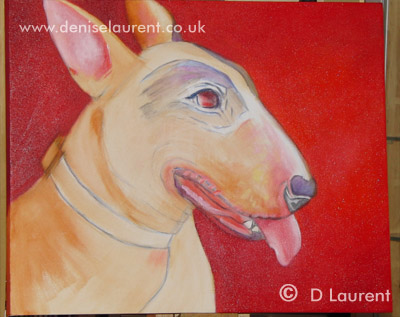 Painting Lola's body with soft lilacs and blues, a small touch of green and some white.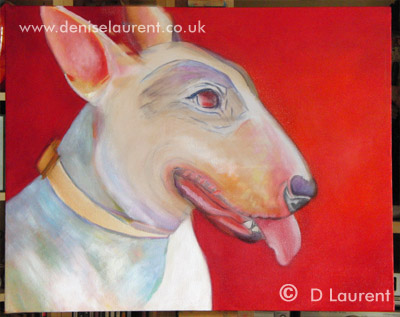 Stage 4
The oil painting of Lola is nearly finished! I've been working on her face and ears. Now to do her eyes and muzzle.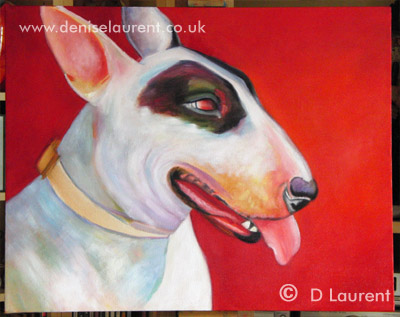 The Finished Painting
Here is the finished painting of Lola. I've finished off her ears and eyes and added a collar.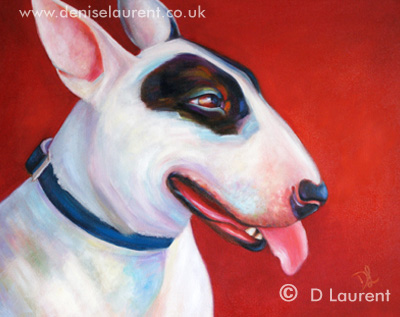 a close up detail of Lola's eye. There are many different colours in her eyes.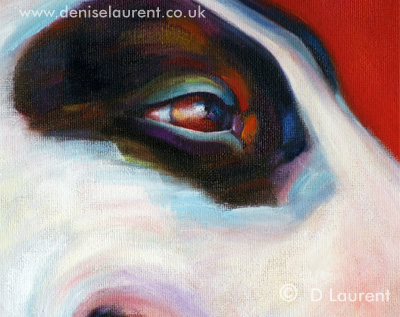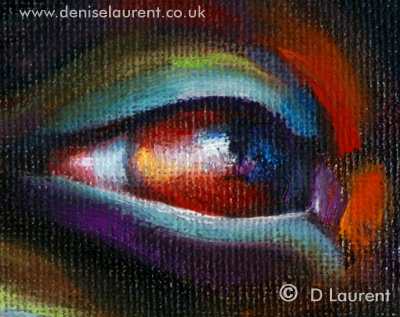 The canvas of Lola on the easel showing the painted edges of the canvas.