A Painting In Progress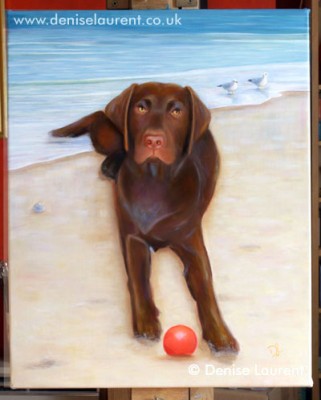 Prince On The Beach
20×16 inch acrylic on stretched canvas
This is a portrait of Prince, a chocolate lab. I really enjoyed painting him. This painting is a 20×16 acrylic on stretched canvas.
Here's how it was painted….
Stage 1
This is the first wash of paint over the sketch on the canvas.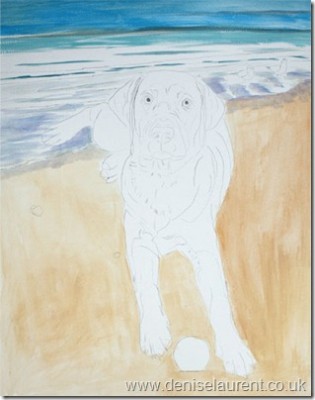 Stage 2
The under painting goes on the canvas. Lots of yellow ochre and naples yellow sand and lilac and blues in Prince. Cobalt blue and turquoise in the sea.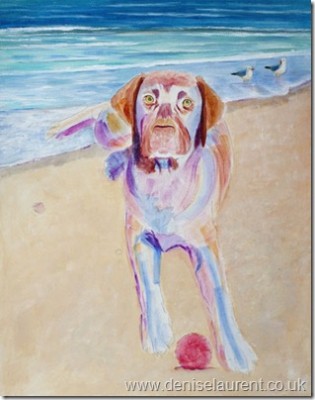 Stage 3
Developing the painting and working on Prince. He is full of beautiful colours, burnt umber, oxide red, violets and purples with a bit of green here and there.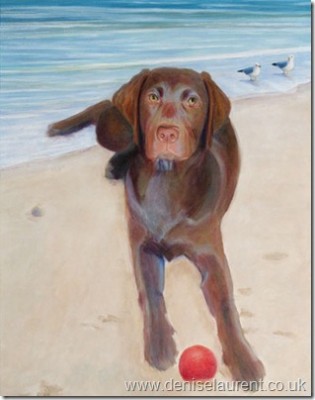 The Finished Painting
This is the finished painting. He's 20×16 on stretched canvas.
The sand has cadmium yellow and pink running through it, which gives it warmth, and he has the most gorgeous yellow/gold eyes. Soften the sea a little bit and it's finished!
I loved painting him, he's a lovely looking dog, and I want to do more chocolate labs! :-)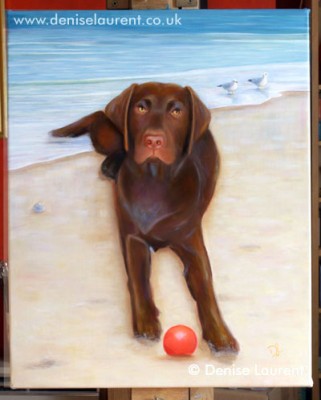 This is a close up detail of the canvas, the seagulls behind Prince.….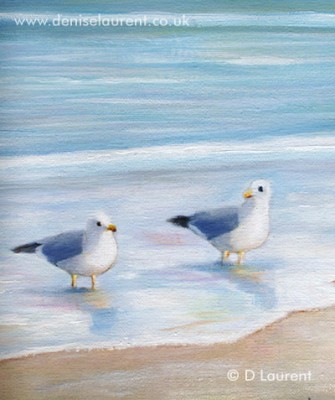 A close up of those lovely eyes.