A Painting In Progress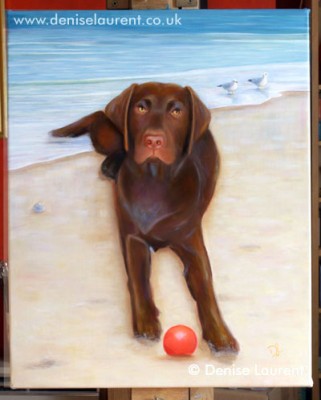 Prince On The Beach
20×16 inch acrylic on stretched canvas
This is a portrait of order viagra online australia Prince, a chocolate lab. I really enjoyed painting him. This painting is a 20×16 acrylic on stretched canvas.
Here's how it was painted….
Stage 1
This is the first wash of paint over the sketch on the canvas.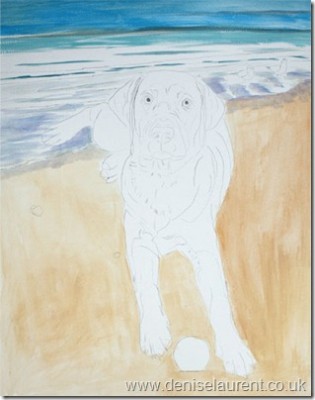 Stage 2
The under painting goes on the canvas. Lots of yellow ochre and online pharmacy generic cialis naples yellow sand and lilac and blues in Prince. Cobalt blue and turquoise in the sea.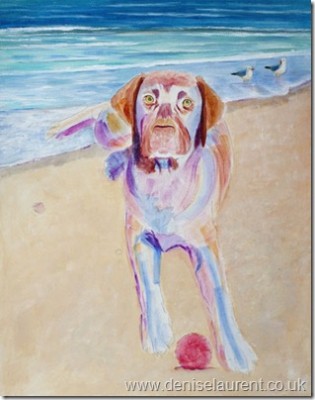 Stage 3
Developing the painting and working on Prince. He is full of beautiful colours, burnt umber, oxide red, violets and purples with a generic name viagra bit of green here and there.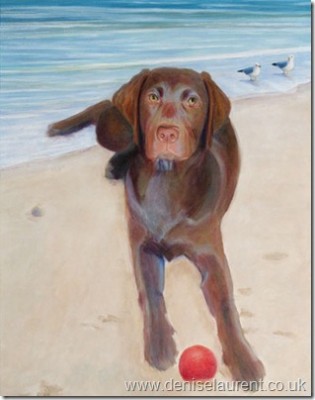 The Finished Painting
This is the finished painting. He's 20×16 on stretched canvas.
The sand has cadmium yellow and pink running through it, which gives it warmth, and he has the most gorgeous yellow/gold eyes. Soften the sea a little bit and buy generic cialis softtabs online it's finished!
I loved painting him, he's a lovely looking dog, and I want to do more choclate labs! :-)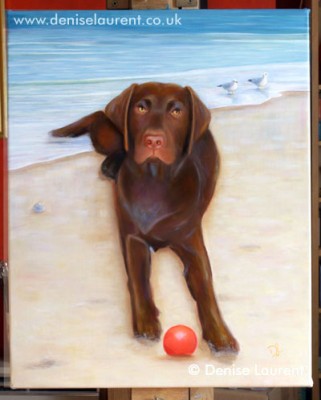 This is a close up detail of the canvas, the seagulls behind Prince.….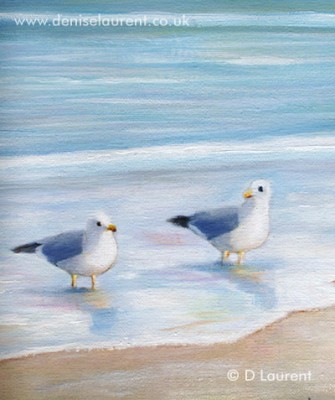 A close up of those lovely eyes.