It's pretty cold so I thought I'd warm up with a red hot abstract landscape! Imagine walking across a burning land and in the distance you see a shimmering, cool blue horizon. Is it a town? A distant haven full of the promise of water and shade.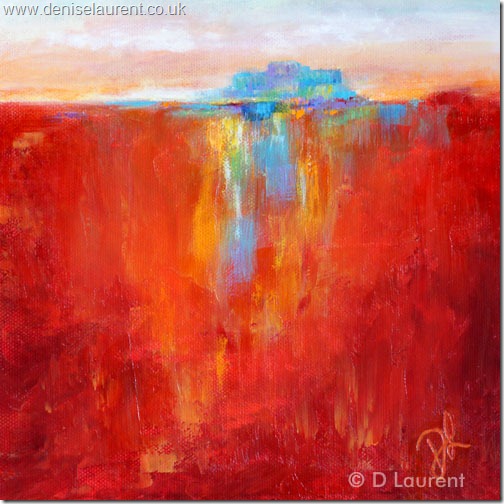 Distant Blue Town
8×8 inch acrylic on board
buy me
No doubt in the summer I'll be painting snow scenes! :-) But I wanted to work with one of my favourite reds, Old Holland's Blood Red. I love that colour! It combines so beautifully with other warm tomes with just a dash of blue and lilac to provide that cool distant shape.