The Feline Art Exhibition is now open if you'd like to visit, it's above the cafe, at Cats Protection – National Cat Adoption Centre, Haywards Heath in Sussex until the 7th of May. Do drop and and have a look. Here's some of my work on the wall.
The cakes are excellent too! I tested them specially! :-)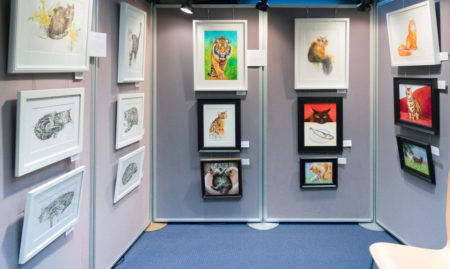 I will be exhibition at the Feline Art Exhibition at the National Cat Centre in Sussex In April. This is one of the paintings going to the show.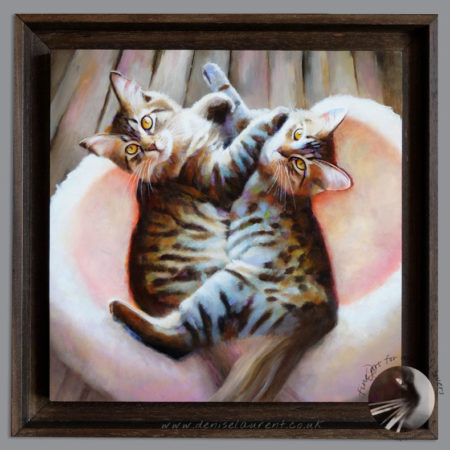 The Society Of Feline Artists is holding a new feline art exhibition at Cats Protection in Sussex as part of Cats Protection's 90th Anniversary celebrations. S.O.F.A. has always supported Cats Protection with yearly donations and the charity will benefit from each sale made at the show. So this is a great way of buying some art and helping cats at the same time.
The show will run from the 28th of April to the 7th of May 2017 at the National Cat Centre.
The Feline Art Exhibition
Cats Protection Visitors Centre,
National Cat Centre,
Chelwood Gate,
Haywards Heath,
Sussex
RH17 7TT
Well the excitement of black cat awareness day is over and there were some amazing photos posted on cats protections facebook page! It really has inspired me to look for some more black cat models and do some more paintings.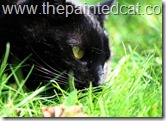 Cats protection selected a gallery of their favourite photos, you can see them here. And I chose one of those 10 pictures to win the prize painting, Molly by Stephanie Stanesby.