This was a beautiful commission to paint. Such a lovely scene, a Dogue de Bordeaux puppy standing in a field of daffodils. The colours are just gorgeous, some of my favourite combinations!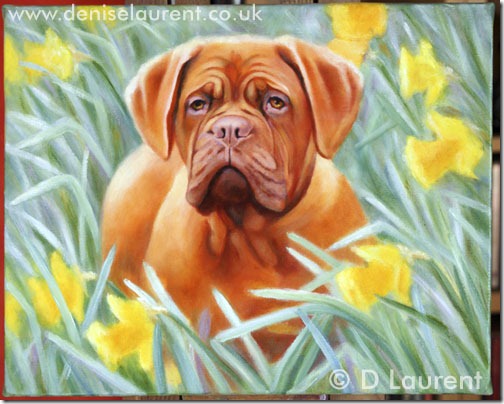 But daffs are quite tricky in colour terms. I needed a grey green that could be warmer in some areas and cooler in others. So I worked up a colour panel to try out different mixes of blues and yellows.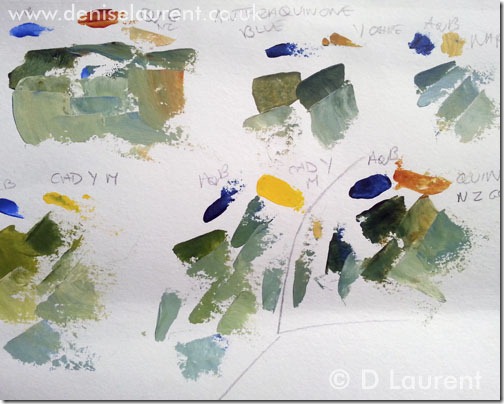 I used anthraquinone blue with cadmium yellow, Naples yellow, titanium white and touches of of orange to grey out the mixture.
Here's a close up of that lovely face :-)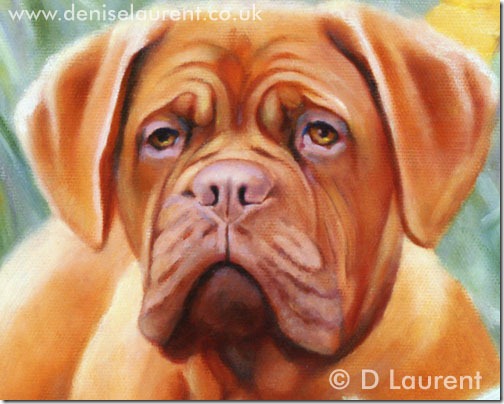 This new painting is a young Dogue de Bordeaux with his ball. I wanted to keep this one very simple, just his shape on a plain background. He has a lovely profile and those beautiful colours in his coat contrast wonderfully with the blues in the background.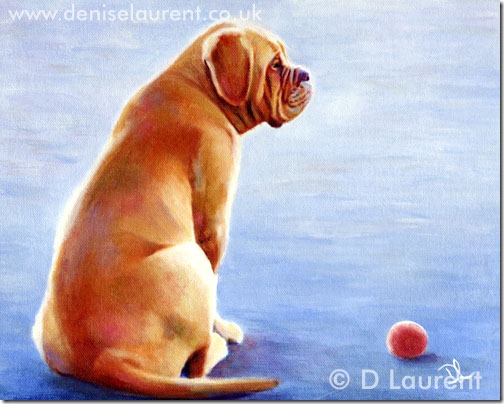 Ball Boy
10×8 inch oil on canvas board
There's nothing like fun in the snow to make you feel on top of the world. This beautiful Dogue de Bordeaux is enjoying the taste of winter. She is such a gorgeous colour and I loved painting this portrait of her with the snow on her nose and on her muzzle.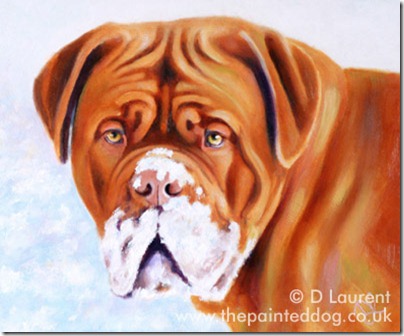 A Cold Nose
10×8 inch oil on board
SOLD
And here's a close up detail…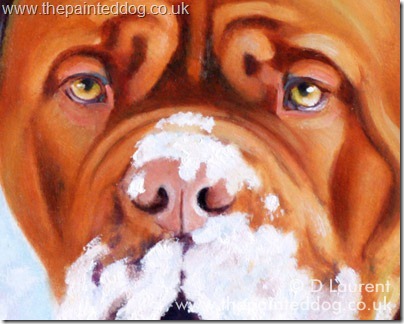 She is my first Dogue de Bordeaux and I enjoyed painting her so much I don't think it'll be my last.