This was a beautiful commission to paint. Such a lovely scene, a Dogue de Bordeaux puppy standing in a field of daffodils. The colours are just gorgeous, some of my favourite combinations!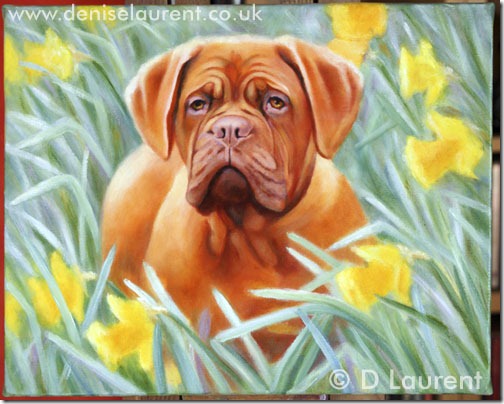 But daffs are quite tricky in colour terms. I needed a grey green that could be warmer in some areas and cooler in others. So I worked up a colour panel to try out different mixes of blues and yellows.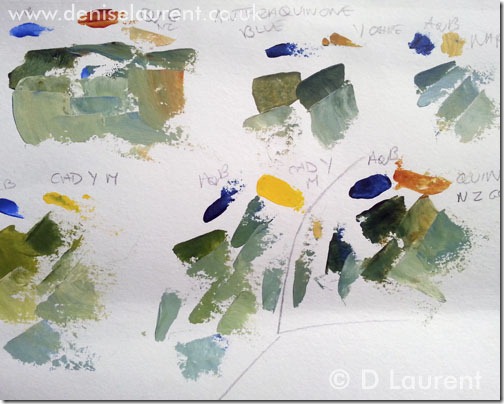 I used anthraquinone blue with cadmium yellow, Naples yellow, titanium white and touches of of orange to grey out the mixture.
Here's a close up of that lovely face :-)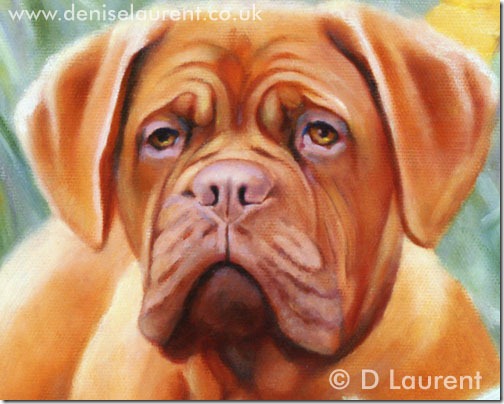 Follow @DeniseLaurent