Lovely Lucy Long Eared Lady sitting in the summer meadow, the blue summer sky above her and it's a beautiful day. :-)
She's a colourful hare, she is painted in oils on a 12×9 inch panel.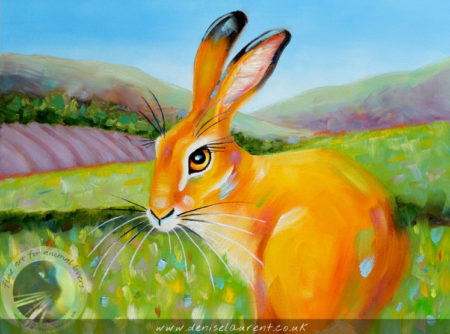 Another watercolour painting of an Amur Tiger profile. She is painted on Fabriano Artistico watercolour paper, which has a lovely rough surface. The paper is 20×14 inches.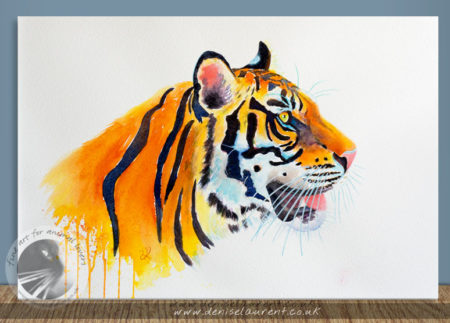 She will be going to Woburn Safari Park to help raise funds for the Amur Leopard and Tiger Alliance. Woburn are holding a fundraising event in support of the Amur Leopard and Tiger Alliance on Saturday 29th and Sunday 30th July, so do go along.

A portrait of Harry. He was looking very comfy and I decided to do a quick painting of him to try and capture that expression. This is an 8×8 inch oil painting on panel. I love his black fur against those hot colours.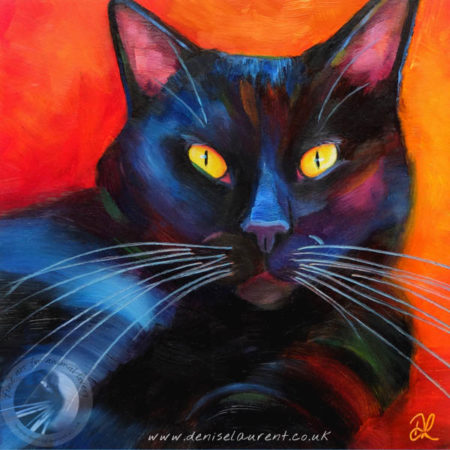 He sold at the Cats Protection – National Cat Adoption Centre exhibition last week.
A tiger profile. I love this strong head, it makes you realise how large and powerful tigers are. It would be a tragedy if we drove them into extinction. She is painted in watercolour and inks on 20×14 inch Fabriano Artistico paper, which has a lovely texture.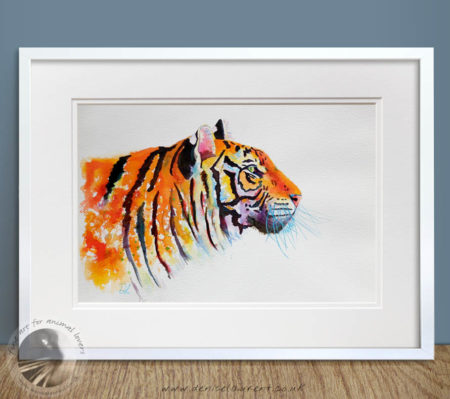 The Feline Art Exhibition is now open if you'd like to visit, it's above the cafe, at Cats Protection – National Cat Adoption Centre, Haywards Heath in Sussex until the 7th of May. Do drop and and have a look. Here's some of my work on the wall.
The cakes are excellent too! I tested them specially! :-)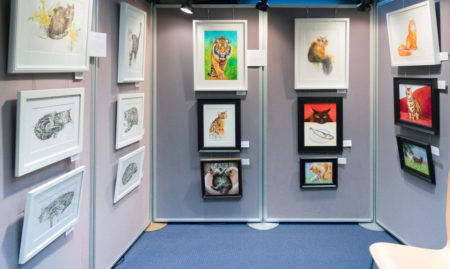 Another tit painting. This Great Tit is flying in to the bird cafe, coming out of a beautiful blue sky. He's painted in oils on an 8×8 inch panel.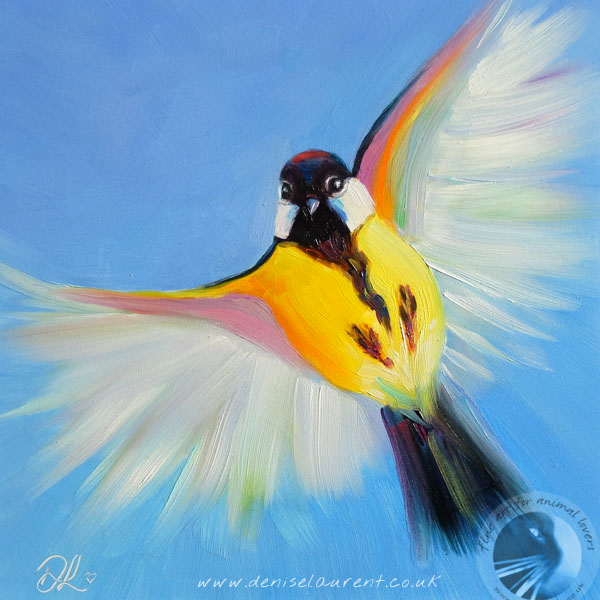 Spring is here and I've been working on my window boxes. This is Mulberry, a brown spotted Bengal cat, sleeping in a hanging basket. Now, I know cats love odd places to sleep and they have a thing for baskets and boxes, but this is taking it to the next level!
Luckily my three prefer the sofa. :-)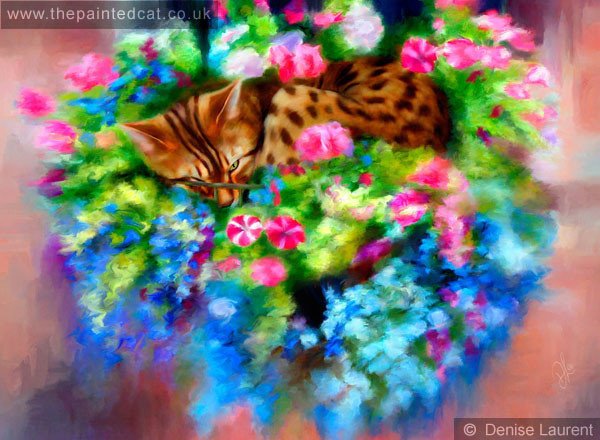 This painting is sold but you can get a print here…
This is a small painting of a Great Tit. There are so many Great Tits yelling their heads off today. It's definitely spring and the birds are busy thinking of love. I like the cheeky look in this birds' eye. :-)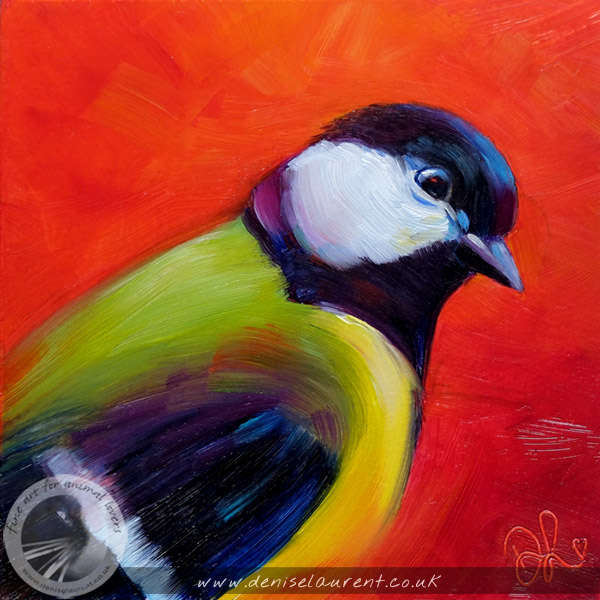 Meet Claude, a gorgeous pheasant who regularly comes to the garden to help himself to the bird food. But who could object when he's just so handsome with all those iridescent feathers? This is a commissioned painting, the idea was to capture him in action tackling the feeder.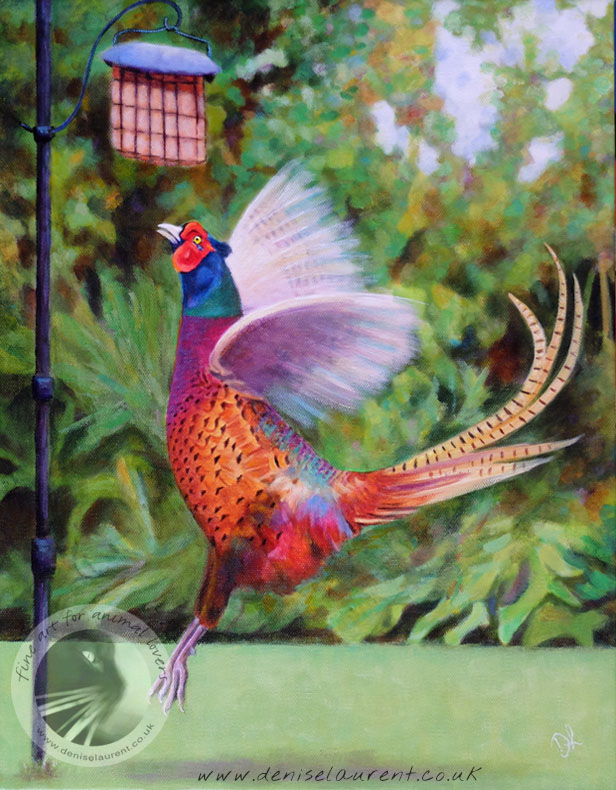 He is a 16×12 acrylic painting on stretches canvas. The photo doesn't show it but there are iridescent colours in his feathers in blues, greens and purples, gold and coppers.