A new leaf brooch, based on the shape of a silver maple leaf, it's shades of orange with touches of pink and blue and swirls of gold running through it. There's lots of pattern on the leaf.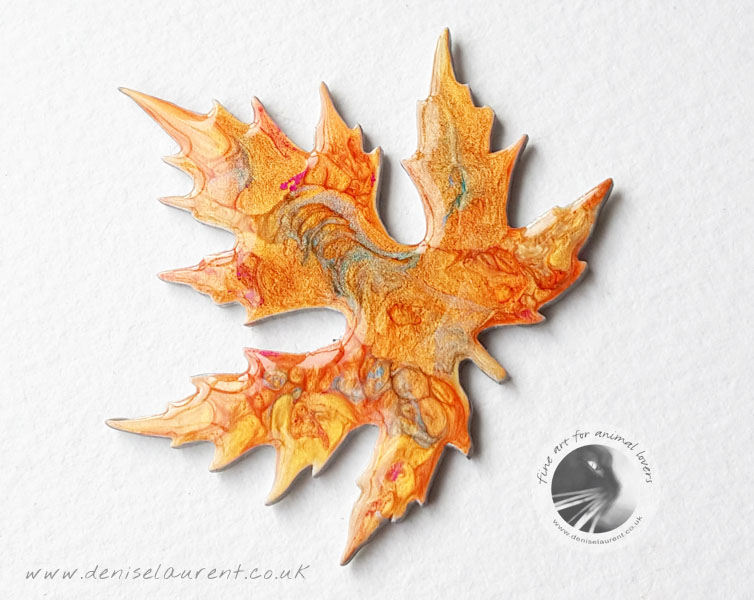 Two new cat brooches. This one is a crouching cat, looking at something in front of her. Her coat is black and gold with touches of red.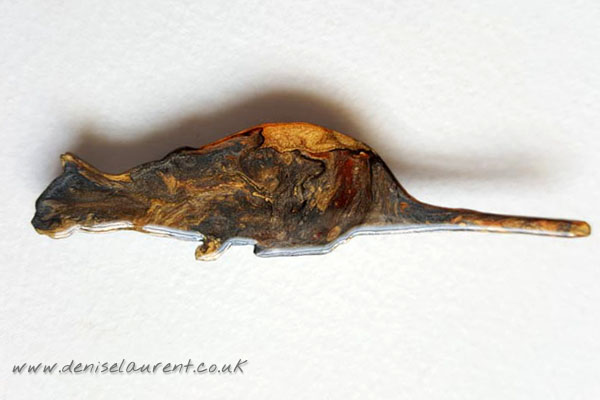 This girl is a sitting cat, she's looking over her shoulder. her coat is a multicoloured mix of blues, oranges and golds.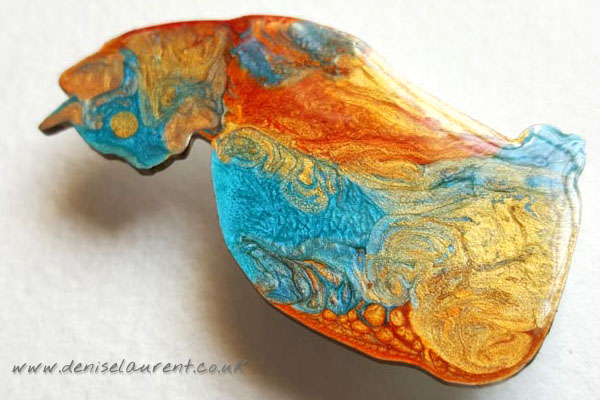 Both are now in the shop.
A new walking fox brooch with reds, golds and pearls. I now, finally,  have some of the brooches in the shop.