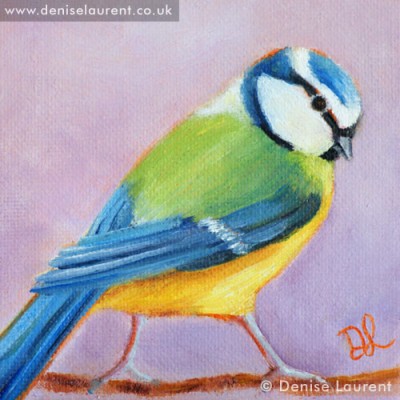 Little Blue Tit
4×4 inch oil on board
£30
I felt inspired by the blue tits living in the gardens to do a little 4×4 inch oil painting. They're really busy starting their families and they regularly come to my window feeder for a snack, so I get a close look at them. Such pretty little birds. I love their bandit style eye masks and their cheeky, confident attitude.

Buy it here or contact me direct if you'd like him.
Follow @DeniseLaurent