Starlings are such gorgeous birds, those iridescent feathers shining in the sun! I watched a small flock of starlings at Camden Lock in the summer, picking up scraps that the tourists by the canal. It's a lovely place to be on a hot sunny day for both humans and birds.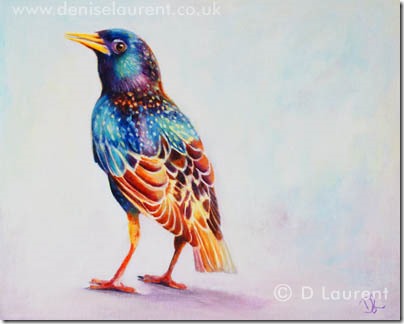 Starling

30×24 cm acrylic on paper
This starling was a juvenile who seemed to be part way between his brown baby plumage and his fabulous adult coat. He was a glorious mix of colour.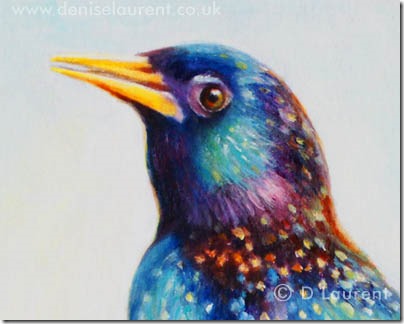 We used to think of them as pests here in London, years ago. There were so many starlings and house sparrows in those days, yelling nosily in the trees with big flocks of starlings flying overhead in the evenings, heading for their beds. We thought they'd always be there. But we were wrong. We lost our sparrows and starlings and the skies were silent for many years. It's true, you don't know what you've got until it's gone.
Recently the starlings have started to come back to the centre of the city and we've even see a small flock living not too far from the house. They're back and it's wonderful to see them again. Maybe the house sparrows will be back one day too.