This crow is sailing down the thermals heading for the ground. It was a hot, sunny day and the crows were looking for food on the beach. As I watched them I was imagining the swirls of hot air flowing through their feathers as they banked and turned above the sands.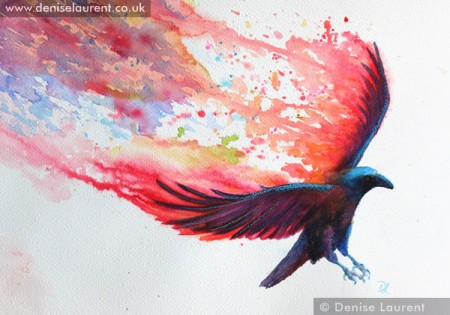 He's painted in watercolour and pastels on Fabriano watercolour paper.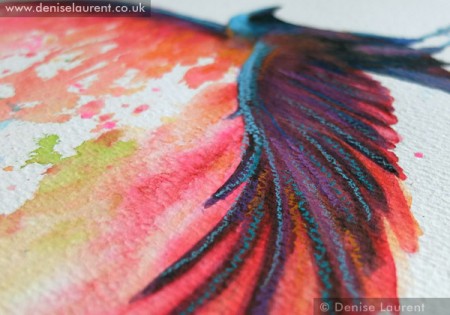 A robin portrait in watercolour from earlier this year. The original has sold but now I have prints of him available.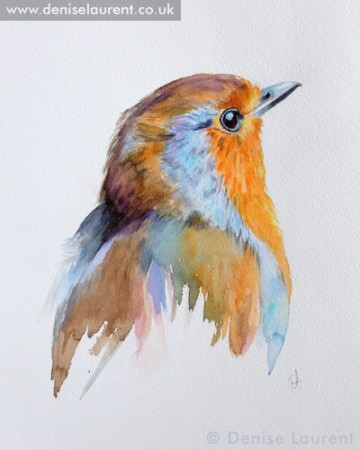 A colourful crow coming in to land with his wings out stretched. We have a very local family of crows who live in the tree in front of our house. They are fun to watch because they are such aerial acrobats, flying upside down, looping the loop and chasing each other across the sky. They are amazing. :-)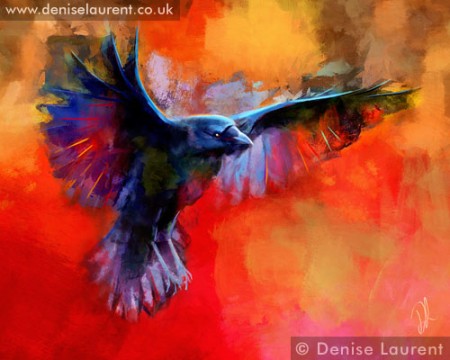 A little Blue Tit sitting on a branch in the tree outside my window. there are so many Blue Tits and Great Tits around at the moment. Filling up on the berries of Autumn.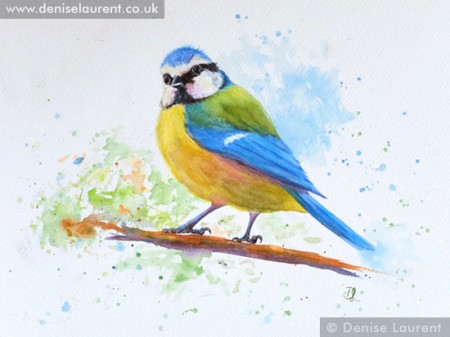 He is painted in watercolour on Saunders Waterford watercolour paper.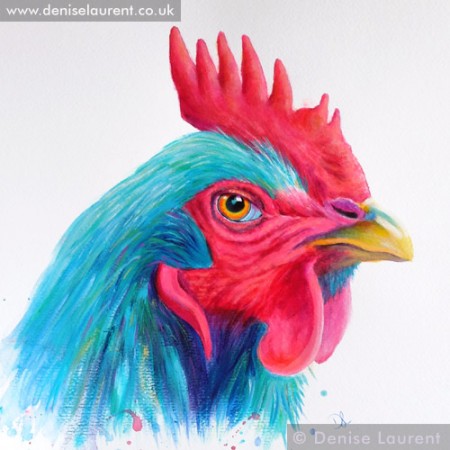 A large acrylic painting on Pittura paper. There are pinks and reds in her comb and blues and teal greens in her feathers. She's a very colourful hen. I'm calling her Sargent Peck because of the look in her eye. Chickens are birds of real character.
Another of my pigeons in flight series. This is 'Whoosh', a pigeon flying past my window. I like the speed and control he has over the wind and the thermals.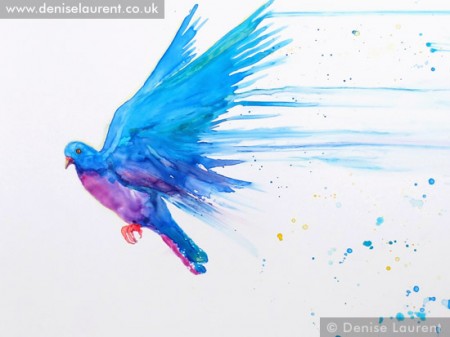 He is painted in watercolour on 16×12 inch Lana paper. Lana Vanguard paper from France is a synthetic paper designed for artists. It's a bright white, very smooth surface and non-absorbant, so the watercolour sits on top. With no loss of paint into the surface the colours of the watercolour remain brilliant, they don't fade as they dry, wonderful for colour lovers. You also get unusual effects in the paint as it drys.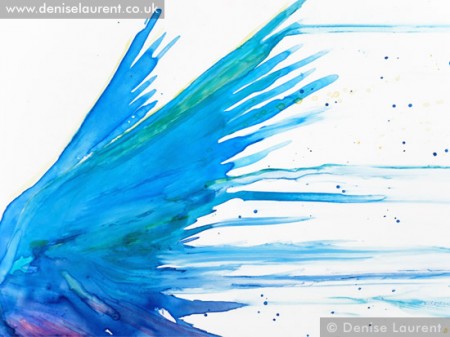 A little blue hen. I hope to do a series of different chicken characters. They have such wonderful faces and are such fiesty birds. She is painted on Fabriano paper in watercolour.
Here she is framed and ready to go to The South Galleries in the Royal Star Arcade Maidstone.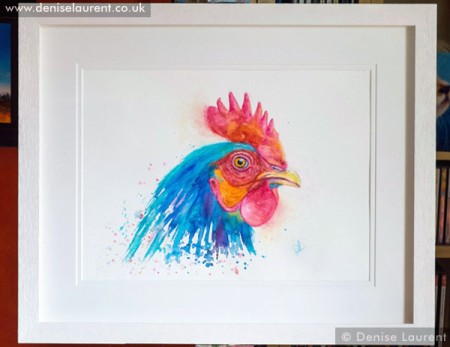 This is an Indian Runner Duck doing what comes naturally. They are unusual ducks, they stand very upright and they don't waddle along like other ducks, they're in much more of a hurry and they run.  She's painted in watercolour.
A new chicken painting. A pretty pale golden girl looking curious. She's painted in watercolour on Fabriano Artistico paper.