I have finally managed to make a cialis soft tabs review print from my Young Starling painting! It's taken me a long time to wrestle it into submission but I've now got the very first print out of the printer. Available in the animal art gallery.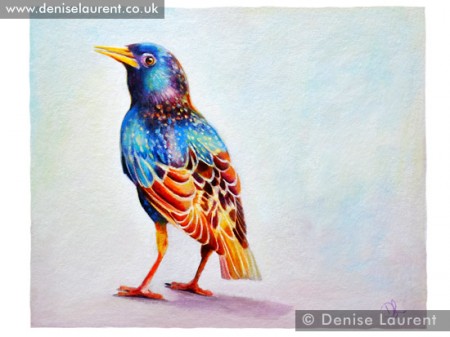 A new red kite. This is 'Lunch'. So named because he's sat in a tree waiting for food to go out on the lawn. Having done a couple of flying kites I wanted to focus in on those amazing eyes.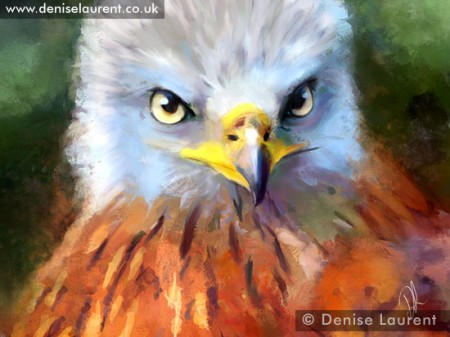 This is one of the Christmas commissions and I loved painting him. Meet Kimble, a red kite.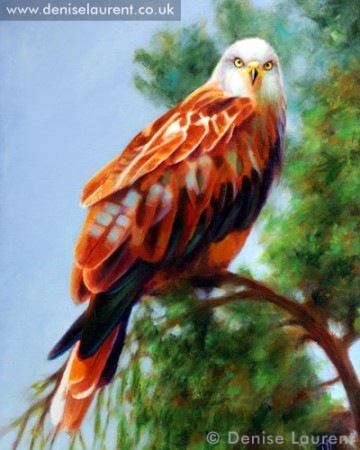 He's an amazing bird and a regular visitor to the garden. He often sits in the trees for a break in his busy day. He comes so often they've named him Kimble.
He is a 16×12 inch acrylic painting on stretched canvas.
Rocky the Rockhopper penguin diving beneath the waves. I adore penguins and for this painting I really wanted to get a feeling of the water itself, the space he's flying through with such ease. When you watch penguins under water they move so amazingly well, like bird shaped torpedoes.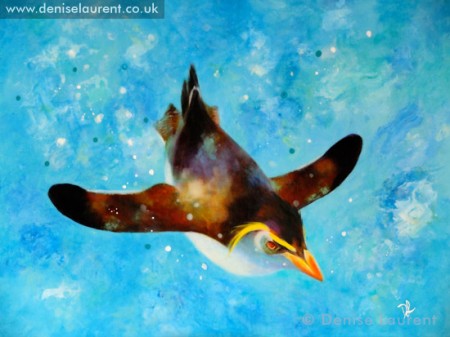 Flying Beneath The Waves
16×12 inches acrylic on board
Sold
So the idea started with trying to capture him 'in flight'  under water. Once Rocky was painted I wanted to add some extra dimensions to the painting. I started by adding drops of acrylic paint to form bubbles. I let them set fully as nice distinct drops and then I added several layers of clear acrylic gels so that Rocky really appears to be under water.
I also used some photo luminescent crystals in the paint so that Rocky would glow in the dark. As light levels fall they glow blue. It's very hard to photograph though.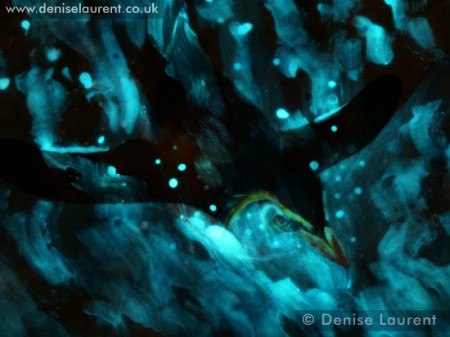 I loved painting this one and I loved rocky so much I would happily have kept him. But he's already gone to his new home.
A beautiful red kite soaring on the thermals with those gorgeous long fingered primary feathers spreading on the wind. Love those feathers! They look so expressive, you can almost see the wind as you watch them. Red kites are such beautiful, graceful birds. I loved doing this one, a semi abstract red kite in flight.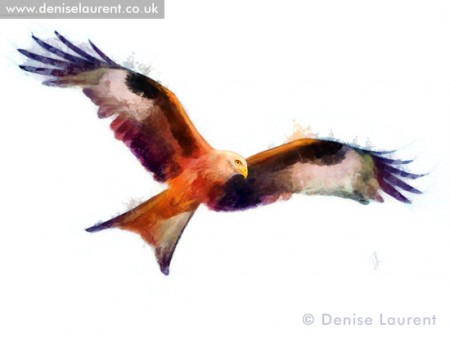 Touching The Wind
22×16 inches acrylics on canvas
This one is already sold but I do have prints in the gallery.
If you'd like a similar painting do email me, I am taking bookings for more of these semi abstract animal and bird paintings.
This is one of my neighbours. A young Great Tit peaking in the window. They spend the summer in the tree outside and come across to eat seeds from the hopper on my window. So I get to watch them as they arrive in the spring, breed and raise their families. Once the kids have grown they stay around for some time, hunting insects and coming to the feeder for the occasional snack.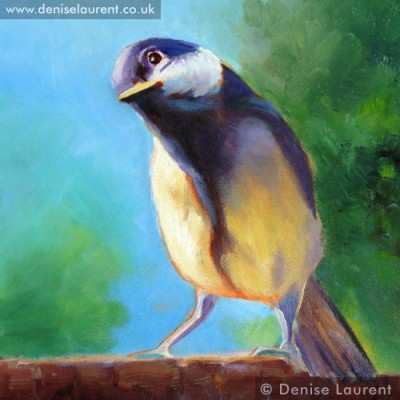 Young Great Tit
6 x 6 inches oil on board
£65


When we went to deliver the paintings to Obsidian Art for the Cats And Dogs exhibition the other day we stopped for lunch along the river. There were lots of ducks, moorhens and coots and of course we threw some bread for them. This one was like a feathered torpedo! It got to the bread first or it simply grabbed the food straight out of the ducks beaks. He was so fast!
Moorhen
32 x 27 cm acrylics on paper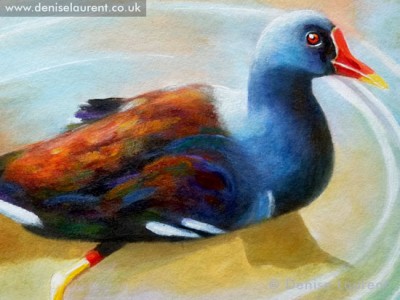 Buy it here
or
contact me
direct if you'd like him.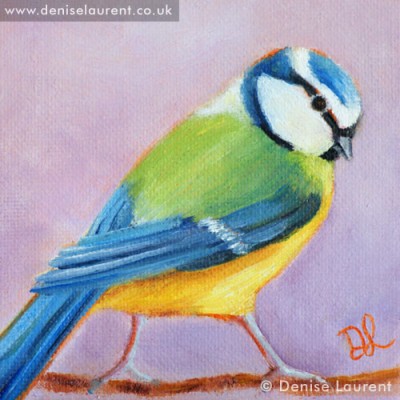 Little Blue Tit
4×4 inch oil on board
SOLD
I felt inspired by the blue tits living in the gardens to do a little 4×4 inch oil painting. They're really busy starting their families and they regularly come to my window feeder for a snack, so I get a close look at them. Such pretty little birds. I love their bandit style eye masks and their cheeky, confident attitude.
 A new bird painting. This time it's a robin. I watch these guys breeding every spring in the gardens around here. They come quite close and even sit on the railings just outside the house, waiting for me to weed the plants on the doorstep so they can get at the insects in the disturbed earth. This is one of last years youngsters.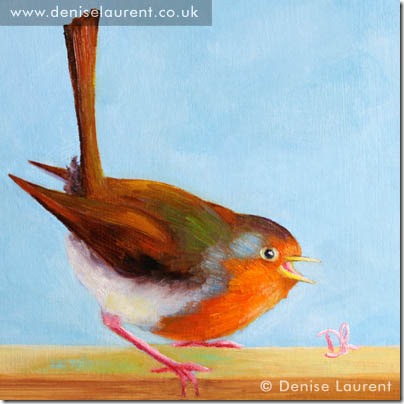 Little Robin
6×6 inch oil on board
£65 for sale
Buy it here or contact me direct if you'd like him.
This is a quick little oil painting of a Great Tit on a branch. It's a sight I see a lot, all I have to do is look out of my window and there they are, beautiful little birds, singing in the trees and going about their feathery business.
Great Tit
8×8 inch oil on board
SOLD
Here is today's singer. I just hope the weather warms up for him  very soon. At least there was some warm sun for a couple of hours.